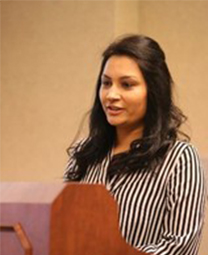 Facilitator's Bio
Pratiksha Chopra is an independent English Language Specialist and works as
Curriculum and Instructional Coach with the CBSE & The English Access
Micro Scholarship Program by the American Consulate.
With a decade of experience with K-12 education as an English teacher and an appetite for reforming ELT (English Language Teaching) landscape in Indian classrooms, she has worked with teachers schools across north and east India in the past. Currently, she is researching active learning strategies to aid motivated literacy in content area classrooms after her stint as a Fulbright Scholar at Indiana University, Bloomington, Indiana, USA.
She can be reached at pratikshachopra@gmail.com.